Fast-track your job search: engage with hundreds of recruiters, secure job interviews and land your dream job.
Send 500+ Personal Emails
Applying via job boards is tedious and offers little feedback. Do it in a click and spare that time.
Chat With Your Future Boss
Show your motivation, get to know your boss and give yourself a head start in the process!
Grow Your Network
You can't imagine how many professionals in your industry can provide free career advice and pass your CV!
Secure Job Interviews
Managers love to be solicited by great profiles directly! You will secure job interviews in no time.
Did you know that 2 out 3 job offers are not even publicly advertised?
Yeah, we know! That's a lot! So, how can you even get a chance to land these roles? It's time to stop looking and start asking!
Whether you are looking for an internship, your first job aboard or your next senior role our team will help you to meet potential employers in a matter of days.
See what we helped other professionals like you to achieve:
Tell us your criteria now, receive replies next week!
01
Target Your Ideal Employer
We find the corporate email addresses of hundreds of potential employers matching your criteria in any industry and any country.

02
Personalise Your Messages
We leverage our best practices to create a personal message with your own signature, exactly as if it was coming from you.
03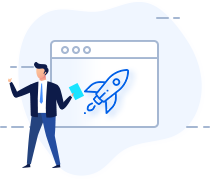 Receive Positive Replies
We automate hundreds of email sequences and soon professionals will ask for your resume and invite you to job interviews.
If you are looking for a role in a specific location and a specific industry consider our "Value Pack" and if your search is a bit broader and more subtle we recommend our "All Inclusive Pack":
For Simple Searches
Value Pack
180€
Up to 500 Contacts
For 1 Role in 1 Location in 1 Industry
2-Week Email Support
Get Started Now
For Broader Searches
All Inclusive Pack
320€
Up to 1,200 Contacts
Up to 3 Roles in Multiple Locations & Industries
45-min Strategy Consultation
Unlimited Database & Draft Reviews
4-Week Email Support
Get Started Now
Do you need more contacts or more help preparing your strategy?
Contact us to know more about our adds-on
What They
Say About
Hey,Boss!
I secured 6 job interviews that fitted exactly my ideal employer profile, all in the middle of the COVID-19 lockdown!
Anola
Now Marketing Director in London
I received more than 30 job interview requests in just 3 weeks and got a job.
Pretty amazing! Thanks guys.
Philippe
Now Account Executive in Barcelona
After 4 months of lock down the first positive responses were quite a relief.
I met incredibly interesting not-for-profits and social economy start-up founders!
Mathilde
Now Project Manager in Melbourne
Are you ready to get your next job?!